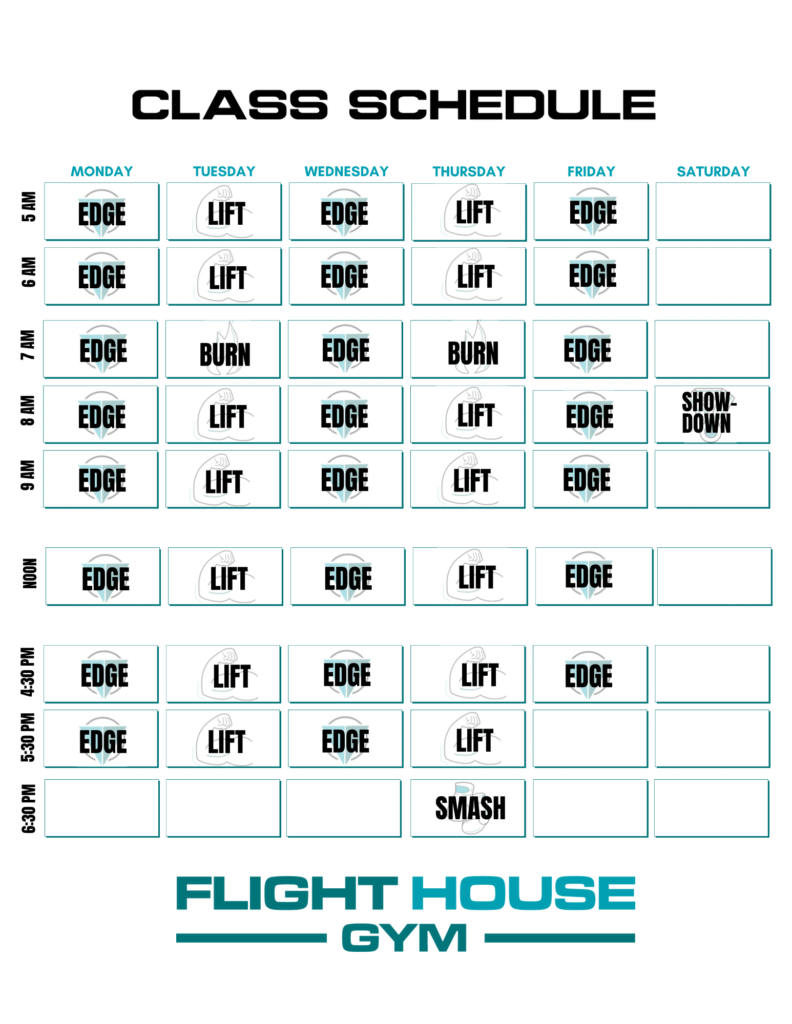 Edge
The method that put us on the map and started it all. With over 30,000 tried and true classes under our belt, you can be assured that you'll get EVERYTHING you've ever wanted out of this class!
EDGE will cover all the bases of fitness with lots of variety. In this class, you can expect to work with a group, partner or individually in a station-based, full body workout. You will use a variety of equipment from free weights and all the current functional strength tools to Concept2 rowers, skiergs and bikes in order to enhance your overall strength and conditioning simultaneously. This class will be challenging and fun for ANY level of fitness and will never get boring.
Lift
Let's LIFT together!
The main objective of this class is to gain strength through the foundational movements: pushing, pulling, squatting, hinging, lunging and carrying. This class will not only teach the fundamentals of proper lifting technique, it will establish strength and stability for whatever life demands.
You don't need to be strong to enjoy this class…you just need to want to be strong!
Burn
Feel the BURN!
This is our circuit-style class. Here, you can expect to be working out on your own in a group setting. This class will be dedicated to targeting arms, abs and glutes with an emphasis on higher reps for maximum BURN. In addition, you will be working on all things stability, agility and balance.
Smash
Get in fighting shape!
Smash is our boxing-fitness class. Here, you can expect a physically and mentally engaging workout in a fun, empowering environment. You'll learn the fundamentals of throwing a safe and proper punch while also incorporating the use of jump ropes, med balls, free weights as well as some bodyweight and plyometric movements. This class will be limited to 12 people so everyone will have their own heavy bag the whole workout!
Saturday Showdown
This is our weekend rally!
Here, you can expect a large, high energy class involving team-based programming with some friendly competition. You'll typically be using rowers, skiergs and bikes as well as some light weights and bodyweight movements. This class will get your heart pumping with low impact movements. The Showdown only occurs once a week so don't miss out and get your weekend started right!